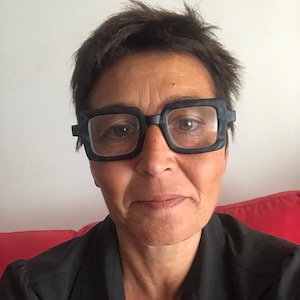 Cristina Preatoni
Communications and Events Director, Cesanamedia
Cristina is an Italian national who holds a degree in Politics with a minor in International Law from the University of Milan. 
She has lived mainly in Italy but is always looking for opportunities to travel and experience life abroad. Through the Erasmus European university exchange program, she has lived in France and Germany. Most of her holidays are dedicated to traveling through India and Africa.
Cristina is a life-long professional in the media, advertising, and communication sectors. After a 10-year stint with the Mediaset group in sales advertising, she became part of the Marketing and Strategy team at MTV Italy. Currently, she is Communications and Events Director at Cesanamedia.
Cristina has a passion for volunteering and feels that her extensive career in the corporate world could be advantageous in working in the social impact sector. 
 Cristina desires to have a career that merges her professional interests as well as her passion for transformative change. She feels this will energize her for the next chapter in her career. 
This is her motivation to join the Amani Institute's program and its global community of changemakers.