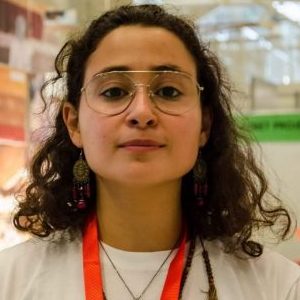 Dalia El-Gharib
Dalia has lived in Cairo, Egypt since she was born. She holds a Bachelor's Degree in Business Administration from Cairo University, and has acquired a college diploma in Social Entrepreneurship, Innovation and Social Change from the University of Connecticut, USA.
She was able to secure a seed grant to create a prototype product for her social enterprise called "Zar'aa", which means "A plant" in Arabic. The enterprise aims to empower women through urban gardening in Cairo. She finds her passion in environmental sustainability, so she continuously strives to lessen her ecological footprint.
Dalia's 3 years of experience in the social development sector allowed her to accumulate good knowledge of local and global challenges, especially ones associated with women and ecology. She has worked in Germany, supporting the EZBET Project, to achieve their urban and social development goals. She also has 2 years of international experience coordinating a German Egyptian Environmental youth exchange program. Dalia's most recent work with GIZ Egypt as a social innovation intern enabled her to work using design thinking and agile development approaches, which she found very interesting. Dalia has a vision to become a social innovation expert who consults and assists a wide range of SMEs to scale up in a sustainable way, considering planet, people and profit. In her next step joining Amani Institute's Social Innovation Management Program, she is looking to deepen her experience with design thinking and social innovation, as she aspires to become a global changemaker.