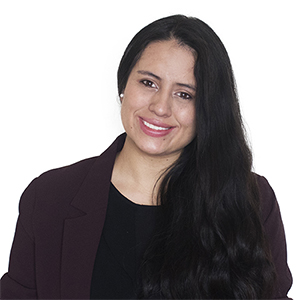 Daniela Céspedes Carreño
Design, Innovation
Daniela is a Colombian from Bogotá who holds a Bachelor's degree in Design. She is passionate about communication and product design as well as photography. She enjoys exploring her creative side thanks to her interest in music, art and culture. Daniela also loves methodical research and analysis and found the perfect combination of her interests in her design career.
As a designer she has experience supporting the management of ideas within the innovation ecosystem in Colombia. She has also worked to improve the innovation culture in organizations, and has experience in partnership building and resource mobilization to support design and innovation.
Daniela has also had the opportunity to work as a UX designer leading and moderating collaborative design teams from research to project execution. She sees design thinking as a tool to introduce a designer into any aspect of society, enabling them to understand the opportunities and peculiarities of different contexts and responsive and inclusive solutions. She is an Amani Institute Fellow because she wants to learn how to influence social change in the right way, at the right time, with the right tools.