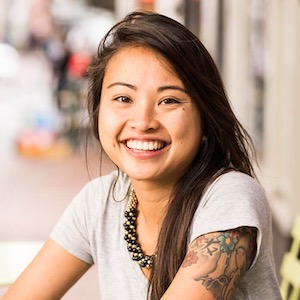 Debora Komukai
Community Manager and Journalist
Born in Japan and raised in Brazil, Debora sees herself as an eternal migrant. Coming from a Brazilian public school, at 18 she received a scholarship to develop social projects at Qatar Foundation International where she was a Fellow for three years and ran projects related to breaking stereotypes between cultures,  sustainability, world refugee crises, and cultural projects. 
She holds a degree in Communication and Journalism and has been part of social initiatives related to gender equality, migration, and education in Brazil, Qatar, The USA, and Australia. One of her life goals is to support young people who come from non-privileged backgrounds and work in gender equality initiatives. Back in Brazil, along with her colleagues from TECS-USP, Debora launched a project for a female juvenile prison in São Paulo to help improve girls' self-esteem by showcasing positive role models to them. 
While studying in Australia thanks to a scholarship, she realized how many challenges Latino migrants face there. Therefore, along with friends, she is developing Frevo, a marketplace and community to empower the Latin American population Down Under.