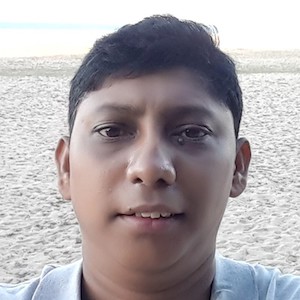 Diluksion Francis
Monitoring, Evaluation, Accountability and Learning Coordinator, Oxfam Sri Lanka
Diluksion is from Sri Lanka and you can call him Dilo. He is a humanitarian worker currently working with Oxfam in Sri Lanka. Previously, Dilo has worked for Care International and World Vision in Sri Lanka and Syria.
A statistician by profession, Dilo holds a Bachelor's degree in Computer Science and is also an expert risk analyst. He has been seconded to support World Vision programs in Indonesia, Pakistan, Kenya, and many other countries mainly to review security procedures and risk management systems. 
Dilo is eager to learn new things and experience innovative ways of impacting society. He is looking forward to sharing and learning from the Amani community. He envisions becoming knowledgeable on social innovation and in turn passing that knowledge to communities so that they can find solutions to their complex problems.