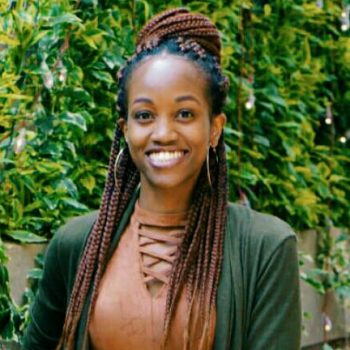 Esther Kamaara
Founder, Star Kids Initiative
Esther is a Telecommunication and Information Engineer with two years of work experience in the telecommunications sector. Her true passion, however, lies in empowering children living in poverty in a bid to break the cycle of poverty.
This passion led to her founding "Star Kids Initiative" an initiative that focuses on alienating extreme poverty by providing mentorship and scholarship programs to children living in informal settlements. Star Kids Initiative has a global presence, engaging with institutional partners in Kenya, Cambodia, and India.
Through the initiative, Esther seeks to be on the front-lines, creating a world where all children have access to basic amenities and educational opportunities, to enable them to reach their full potential as human beings.
It is this dream that attracted her to the Amani Institute's Social Innovation Management program, to learn about diverse methods to better fight poverty.