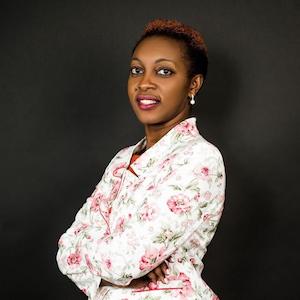 Fatih Odwaro
Director, The Mazira Foundation

Faith is from Kenya and is the founder and managing trustee of The Mazira Foundation, a not-for-profit organization with an overall objective of advocating for equity in accessing timely, safe, and affordable surgical care. It does this by working with and offering health education programs to, local communities in Kenya to positively influence health-seeking behavior.
Her interest in global public health issues inspired her to work with communities through The Mazira Foundation and its partners ( Solid Rock Widows Trust, WorldComp International, SHGW- Netherlands, Healthcare Access International) which has given her more than 13 years of practical experience in planning and implementing medical outreaches, health campaigns, Public health education and working with community health workers to conduct household visits. These programs have been instrumental in influencing more than 12,000 people to own their health.
Faith holds a Bachelor of Medicine degree and a postgraduate degree in General Surgery from Odessa National Medical University in Ukraine. She is currently concluding a Masters's degree in Business Administration with a focus on Entrepreneurship at Kenya Methodist University. She is an Alumni of the Emerging Leaders Foundation and the Global Program for Women's Leadership, as well as a Fellow at the Paul Farmer Program in Global Surgery and Social Change at Harvard Medical School.
As a surgeon, she interacts with patients whose socio-economic status and health-seeking behavior adversely affects surgical outcomes and prognosis of diseases. In an effort to address the inequalities in healthcare resulting from social disparities, she now embarks on a journey to leverage Information Technology (IT) and storytelling to contextualize public health information, specifically on surgical diseases.
Faith envisions a world where everyone is well informed to make timely decisions regarding their health. She is an Amani Fellow because she is confident that her interactions with global changemakers will challenge her to find her voice.