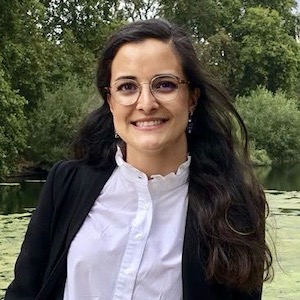 Fernanda Hermosillo
Independent Consultant
Fernanda is a Mexican national, conscious of the big development challenges that the world faces today. Since she was young, she always knew that she wanted to dedicate her life to serving others by working in the fields of poverty eradication, development, and sustainability.
She currently lives in Mexico City but has lived in the United States, Spain, Palestine, the Ivory Coast, and Switzerland. Previously she has worked as a consultant for UNDP, UNICEF, the Mexican government, Danone Communities, Pemex, and Cantaro Azul.
She strongly believes that joining the Social Innovation Management (SIM) program will enable her to become the changemaker she wants to be.
Her defining features are empathy, compassion, and sensitivity. In her free time, Fernanda loves interacting with people and being out in nature.