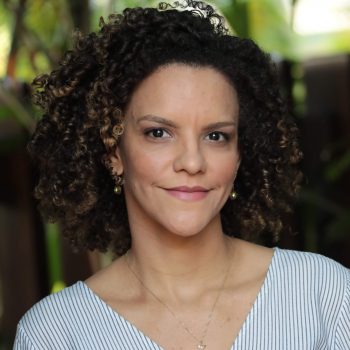 Fernanda Tibério
Fernanda Tibério is a Brazilian biologist from São Paulo who has always been passionate about the beauty and diversity of life. She believes in diversity as a path to imagine new futures and to take innovative actions. She holds a Master's degree in Ecology and Natural Resources and a PhD in Sciences – Ecology from Federal University of São Carlos (UFSCar), also being a visitor researcher at the University of East Anglia, UK.
Fernanda co-founded the NGO Instituto Biodiversidade Austral, where she worked at socio-environmental projects with focus on nature conservation and environmental education. She has also worked as a teacher to high school and undergraduate students in the Federal Institute of Education, Science and Technology. Fernanda is a fellow at Youth Climate Leaders and is interested in the challenges of climate crisis and biodiversity conservation through education and public policy.
She is an Amani Fellow because she wants to use (bio)diversity to promote innovative solutions to climate crisis and social-environmental challenges.