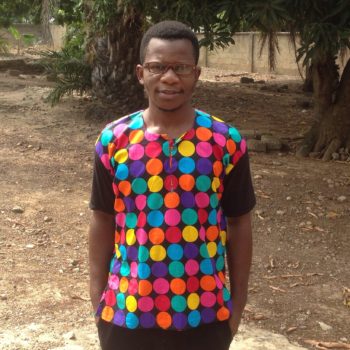 Francis Okeke
Co-Director of Field Operations, InvestED, PBC
Francis Okeke is passionate about entrepreneurship, team-building, development, gender issues, education, e-learning, social and economic development, African Literature and Politics, and also enjoys cultural appreciation in all its forms. He believes that education has the key to unlock potential doors in lives, and access to education shouldn't be restricted to anyone. Africa shouldn't be left out in this quest.
Francis has over 4 years of work experience in online education within Sub-Saharan Africa. He worked as an Associate Director at the Open University of West Africa (OUWA); he also became the Manager for the outpost in Kumasi, where he helped to pilot online entrepreneurship training for the Swiss Federal Institute of Technology (EPFL) and recruitment of students for the University of the People. He is also part of the founding team of Impact Hub Accra (IHA) from the grassroots level.
Since 2015, he has worked with InvestED, PBC as the Co-Director for expansion. He has a bachelor's degree in Business Administration from the University of the People.
You can find Francis on Twitter and LinkedIn