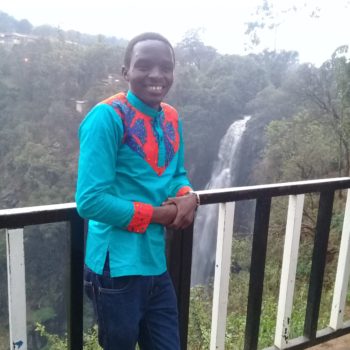 Geoffrey Nyangau
Expansion Manager, LivelyHoods
Geoffrey Nyambariga is passionate about social economic empowerment through education and creation of employment opportunities. He enjoys speaking to people about how they can improve their lives' through creating sustainable sources of income.
Currently he works as the expansion manager at LivelyHoods, a social enterprise which creates employment opportunities to less advantaged youth and women through the sale of life changing products such modern cook stoves, solar products among others. The beneficiaries are first trained in entrepreneurship and given an opportunity to join their salesforce.
Geoffrey has a background in business and holds a bachelors degree in commerce majoring in finance and further qualifications as a certified public accounts.