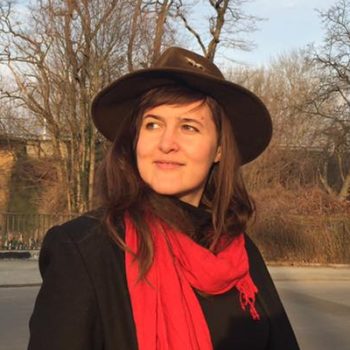 Art, Community Development, Global Mindset, Leadership Development, Media and Communication
Passionate about personal and social change since a young age and coming from a family of pioneers deeply rooted in the quest of innovating education, Geraldine is interested in the way personal development interlocks with positive societal transformation. She is currently working with our network of partners and alumni around the globe to ensure that the high quality of our close-knit community is maintained as we scale. As part of Amani's founding team, she has built extensive experience facilitating and developing our 'Inner Journey of the Changemaker' course, helping over 250 professionals from all around the world grow their leadership capacities. She developed a social innovation program for cultural managers in East Africa in collaboration with Hivos in 2015 and is currently leading a program on sustainability and innovation for cultural organizations working with youth and gender around the world with the Prince Claus Fonds. Her writing has been published in the
Stanford Social Innovation Review.
Geraldine has studied both in Europe and the USA and holds a degree in adult education, music and media science from Humboldt University. She is the co-founder of
East African Soul Train collective
– a project that brings together artists and creative sector stakeholders across cultures and disciplines in an
intense journey
on East Africa's historic railway tracks to foster collaboration across boundaries. Her educational background ranges from an executive assistant certificate from Switzerland that opened the world of business and law to her, to intensive one year long programs in Liberal Arts, Music (Guitar/Arrangement) and Bodywork in the USA before returning to Berlin in 2008. From a very young age, Geraldine has worked with youth groups for cultural understanding, personal growth, team building, mediation and environmental protection through circus, art and adventure pedagogy and has extensive experience in organizing cultural events for community building.
She speaks five languages and is eager to become fluent in Swahili and Portuguese. Other than climbing, dancing and making music, she loves to bring people together to take initiatives to new levels, go on adventures and organize art/music events and festivals.