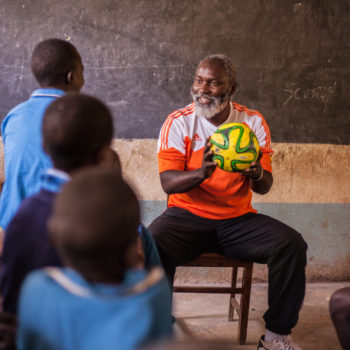 Gichuki Francis
Chief Executive Officer, Transforming Young Stars of Africa ( TYSA)
Francis Gichuki has devoted his lifetime to the development of young people through the use of value based sports. His passion for what he does is unrivalled and he is committed to serving humanity and creating peace is all over him.
Gichuki is the co-founder and Chief Executive Officer of Transforming Young Stars of Africa (TYSA) and holds a Bachelor of Education Arts degree from Kenyatta University. He has good working knowledge of adult and children learning cycles, community development and education for life approaches. He has in-depth ability to combine and use various developmental tools and approaches including Development Education Leadership and Team in Action (DELTA), monitoring and evaluation tools including Most Significance Change (MSC).
Francis has travelled extensively within Kenya and internationally, therefore bolstering his networking and partnership capabilities. He has hands-on experience in organization development, sports for development, youth development and community mobilization.
He is the author a book entitled, A Gem in the Rift Valley, a journey inspired by his passion for sports. You can also check out his blog and follow his work here.