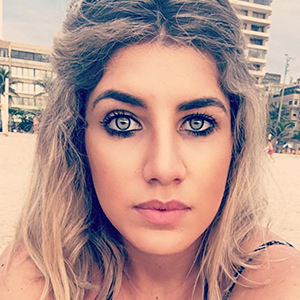 Giovanna Garcia
Giovanna Garcia is passionate about social innovation, humanitarian aid, sustainability and the creative economy. She loves creating projects that help to transform lives and empower people. She believes that diversity and innovation go hand in hand and that people are stronger when they have space to create and collaborate in an authentic way, always searching for sustainable and regenerative solutions to real world problems.
She has a BA in International Relations at ESPM (Escola Superior de Propaganda em Marketing) with emphasis in marketing and business. She has academic experience in conflict resolution, corporate diplomacy and international business. She gained people management and leadership experience at AIESEC, a global youth network impacting the world through leadership development projects.
She has also worked in multinationals such as Microsoft and Danone, always focused on developing business and partnerships, structuring and executing marketing and communication plans and coordinating projects. Her last position was as an Account Manager at Microsoft, where she managed 110 multinational accounts. She was also one of the leaders of the LGBT group at Microsoft, where she was responsible for developing activities to educate the employees and the society in general about LGBT rights.