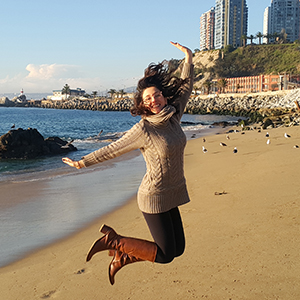 Giselle Rouvier
Giselle has over 10 years of experience working in the Design and Architectural field, from Retail, Contract, Sustainability, Hospitality, to Residential Projects. Today as the Retail & Environmental Design Project Coordinator, she helps bringing Brand strategies to life through physical spaces. Her background, while extensive, is not traditional. Because she has many interests, it reflects in her career choices and her work ranges from owning a small Bistro to working as an assistant for a Visual Artist in New York.
Giselle is often called the most curious person in the room reading way too many books at the same time, collecting many hobbies and always challenging herself by attending different types of classes from singing lessons to kite surfing.
Over the years, she has developed a great interest in how the built Environment and Nature have a profound influence on our behavior, well-being and the Planet. It can help us cure faster; learn better and it can definitely improve people´s lives.
Currently feeling a strong need to revise working for profit only, Giselle joins Amani Institute with the intention of transitioning to a career of meaning and impact.