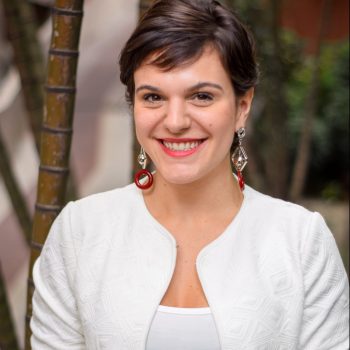 Giulia Lanzuolo
Giulia Lanzuolo has a great interest in public policy, education, government innovation and user-centred design methodologies. Currently, she works at São Paulo as customer success coordinator at Tuneduc, an edtech startup with the core mission to empower teachers, educational managers and policymakers with insights drawn from hard data so they can make evidence-based decisions and improve students learning.
She had the opportunity to understand the importance to empower educators after an experience working at the Secretariat of Education of Pará State as a trainee from Vetor Brasil, an organization that selects and develops young talents to experience one year of high impact projects at the public sector. Before realizing she wanted to pursue a career with social impact, Giulia graduated in journalism due to her belief in communication as a tool to provide access to information and give voice to silenced people.
After five years working as a reporter and content producer, she came upon user-centred innovation methodologies and worked as an innovation consultant in projects addressed for the private sector. As an Amani fellow, she looks forward to boosting skills in areas such as project management, to keep creating impact in different sectors.