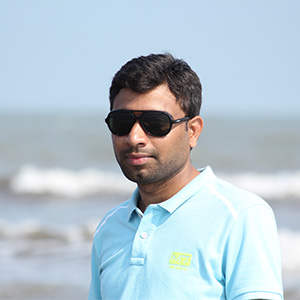 Harshavardhan Palvatla
Harshavardhan (Harsha) is an Education Management and Instructional Design specialist with a track record of conceptualising, designing and delivering successful education innovations like 'Library in a bag' and 'Tabletop science learning kits' in K-12 education.
In a development career spanning over 6+ years, Harsha has worked in some of the low literacy and high school dropout areas of rural Karnataka, Andhra Pradesh and Telangana states of India, running remedial and after school education programs.
As a design thinking fellow graduating from 'Venture Studio' (Stanford-CDR initiative), his was one among the four other ideas which got selected and incubated at the studio for the year 2015 fellowship cycle. Equipped with design thinking skills, entrepreneurial abilities and some critical insights on the education system in India, Harsha wants to pursue social innovations that can drive systemic change, tackling critical problems in the youth education sector, by working closely with the government systems.
He has chosen Amani Institute to expand his network and connect with like-minded people.