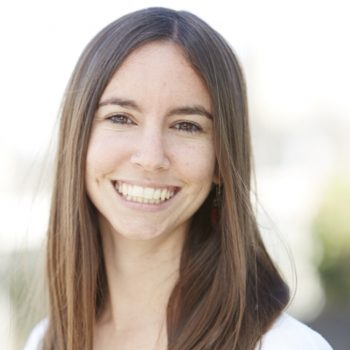 Ilaina Rabbat
Co-Founder, Amani Institute
Education, Leadership Development, Social Entrepreneurship
During the last 20 years, Ilaina has been working actively towards social change across the Americas, Europe, Middle East, India, and East Africa supporting individuals and organizations to increase their impact.

She started her career working at the International Cooperation Department of the Youth Council of Galicia-Spain, supporting relations with the European Union. Since then, and consistent with her passion for education and learning from other cultures, she has worked on community-based projects in Uruguay, Ecuador, Bolivia, and Haiti and served on the Open Society Foundation advisory board. Ilaina also worked at Ashoka, as a Director of a youth program in Buenos Aires, Argentina, in the Washington DC, USA headquarter as Global Campaigns Manager, as the leader of the expansion of Ashoka in Central America, and as a consultant to build the youth ecosystem in Nairobi, Kenya.

In 2011 Ilaina co-founded Amani Institute, an organization that prepares professionals to create social impact. Ilaina served as its Executive Director until February 2021.

Currently, Ilaina is a Board Member of Amani Institute and an Advisory Board member of Cola-Cola Institute (Brazil), The Bio-Leadership Project (UK), Recipes for Wellbeing (Global), the School of Future (India), Universidad Camilo José Cela (Spain), and a Certified Executive Coach by the International Coaching Federation.

Ilaina has two Master's degrees, one in International Studies and Peace and Conflict Resolution from Torcuato Di Tella University (Argentina), and one in Applied Positive Psychology from the University of Pennsylvania (United States). She recently wrote a book chapter about how social entrepreneurs can move from surviving to thriving apart from several publications in the Stanford Social Innovation Review. She is currently working on a book about how to build a social impact career.