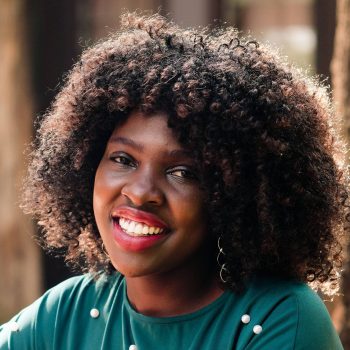 Janet Odawa
Brazil Class 10
Janet Odawa is from Nairobi, Kenya. Her background is an undergraduate degree in Actuarial Science, during this time she took part in a lot of club activities for the Actuarial Association in the University. She has worked in administration and operations along with finance for the ISBI Institute based at Strathmore; that trains small companies in Nairobi to improve and grow their businesses. 
She also volunteers with the Vitabu Vyetu Foundation which aims to improve literacy levels in urban slum areas by focusing on reading, writing and comprehension for children. Janet is an avid organiser who loves her notebooks and takes pride in planning trips and activities for friends and family as much as she can. 
Her vision is to bring in the aspect of social impact in her career to give it more meaning. She joined Amani institute to be able to bring this into the light and to actualise a dream of a social enterprise to improve education systems in low-income upcountry towns with the hope of reducing inequality.