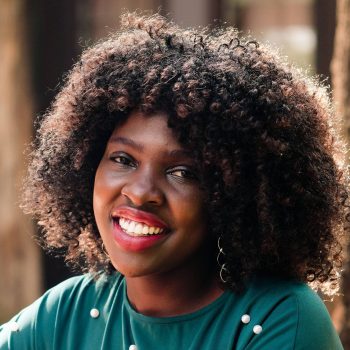 Janet Odawa
Janet lives in Nairobi, and she grew up in Eldoret, Kenya. She has a Bachelor's degree in Actuarial Science from Strathmore University.
Janet is currently working with ISBI (Institute for Small Business Initiatives), a social enterprise that promotes business and financial skills focusing on small and medium enterprises.
She has volunteered with Vitabu Vyetu Foundation in Nairobi, working to improve literacy levels of children between the age of 5-13 in urban slum areas. With a passion for education, Janet would like to be able to contribute to solving societal problems.
Her motivation to join Amani was to add more meaning in her career and make an actual impact on society.