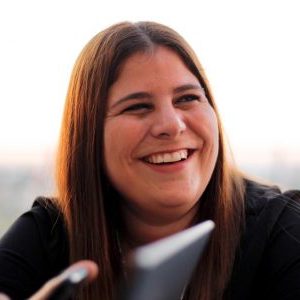 Johanna Maria Boettner Kostinaovsky
CEO, Architect at Loffice and Arte +
"Create opportunities for everyone through developing conscious businesses"

An architect by profession, passionate about design and photography, Johanna dreams about a world with opportunities for everyone. For 6 years, she has developed, promoted and helped social enterprises to grow as an incubator and accelerator coordinator in Koga. Today she is the CEO and owner of Loffice, a network of coworking spaces that are trying to redefine the way we are doing business. She is also the owner of a design studio called Area+ that helps to design spaces for social change.

Johanna has a degree in architecture from the National University of Asuncion. She started her career in 2010 moving from draftman to site supervisor. Searching for a more meaningful career, Johanna has been a volunteer in Techo's NGO since 2009 finding her passion in working for people. After obtaining her degree in 2013 she started working with Landia, a housing project for people in the BoP, as their project coordinator. Landia won the I3 Latam contest and was subsequently accelerated by New Ventures Mexico. In 2013 she created a program for social entrepreneurs called Transformadores, realizing that this was the path she wants to build her career in social change on. She is passionate about architecture, photography, design and social impact projects.