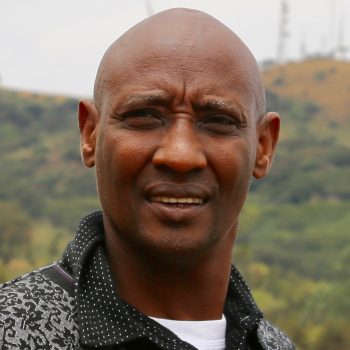 John Kisimir
Founder, Naloolo (Wanderlust) Explorer
Born in Kenya, John has always had a wandering spirit – always curious of the country's open rangelands, the mountains and the wildlife that they support. He attributes this curiosity to the nomadic lifestyle of his people. They are always moving to someplace, with livestock.
He studied journalism in college and has traveled the world – working for non-profit organizations in African war-zones like Sudan, Somalia, DR Congo and Liberia. He has also worked and lived in the United States and South Africa for World Vision and ActionAid International as a communications director.
After returning home a few years ago, he experienced the horror of environmental destruction that has become a common factor in the region – deforestation and the poaching of wildlife. Naloolo (Wanderlust) Explorer was born out of this disappointment. It is a travel outfit which he founded to encourage new African explorers to tell stories about nature and wildlife and encourage Africans to travel, appreciate and protect their pristine yet fragile ecosystems.

His passion is to inspire people to start caring about their environment and protect it.