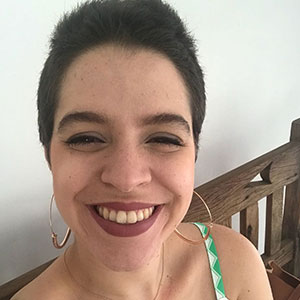 Julia Kalil
In a quest to help people be happier and to make the world a better place, Julia studied marketing and digital innovations. After graduating from ESPM (Escola Superior de Propaganda em Marketing) in Advertising, she took an advanced course in Digital Media. Eager for social change and about bringing purpose into her professional life, she is joining Amani to build a career of meaning and impact.
Julia enjoys every opportunity to learn something new from people or situations. She is very interested in how we can feel alive and make the most of our lives while doing work we care about in this world.
With a positive outlook on life and a deep love for nature, she believes that the world can truly be a better place and that it is people who will be the main catalyst to make that happen.