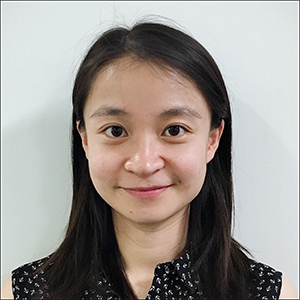 Lang Gao
Lang Gao from China is a dreamer and doer. She is working for a more just world in which people from marginalized and vulnerable communities can create better living conditions for themselves. She went to Renmin University in Beijing for a Bachelor's degree in Economics, and then left for the United States for a Masters in Public Administration at Cornell University, concentrating on Agricultural Economics.
During 5 years as a Research Analyst at International Food Policy Research Institute (IFPRI) based in Washington D.C., she traveled extensively to Sub-Saharan Africa and South Asia for work and personal projects, which greatly reshaped her understanding of poverty.
She decided to join Amani Institute to explore her potential of being a changemaker in Kenya, a country that she has been longing to get to know better. She is now ready to explore new paths that will bring her closer to answers as to why we are living the way we are and how to shape better futures. Sometimes she feels alone on the road she has chosen and she hopes to be connected to more like-minded people at Amani Institute and gain support from the network.
When not working on changing society, Lang Gao is fond of making music, film making, script writing and handcrafting.