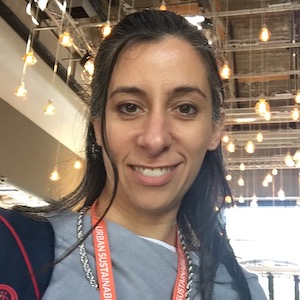 Laura Paonessa
Laura is an Argentinian woman who has a master's degree in Administration and Public Policy from the University of San Andrés, Argentina. 
With extensive work experience in NGOs, startups, governments, and multilateral organizations, she is committed to closing the gap between social entrepreneurship and public policy. She has worked for four Ministries at the Buenos Aires City Government (Education, Economic Development, Environment, and Modernization) and, currently, she works at the Inter-American Development Bank -designing and implementing collaborative methodologies, and leveraging technology and open knowledge to drive innovation. 
She was a fellow at UNLEASH  (the innovation lab around sustainable development goals), the Open Government Fellowship Program of the Organization of American States, and President of the Alumni Network of the Global Competitiveness Leadership Program of Georgetown University. Additionally, Laura is a mentor for social entrepreneurs and women leaders in different programs such as Vital Voices. 
A personal belief that guides Laura's journey: being a leader is being a social connector. A leader connects.