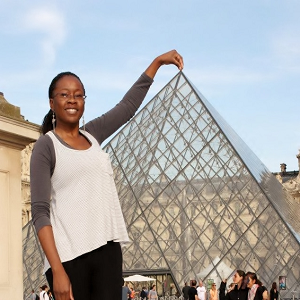 Likumbi Kapihya
Likumbi Kapihya is a self-confessed coffee lover with a keen interest in ICTs and citizen participation. She holds a BA in economics and a dual Master's in public policy and public administration.
Her academic and professional experience has taken her around the globe working as a legislative aide at the New York State Assembly and interning at the Transparency International secretariat in Berlin. Her most recent role saw her leading the Research and New Initiatives unit of the Zambian Governance Foundation, a civil society support facility in her native Zambia. In this role she led efforts to promote digital advocacy and citizen engagement with the development of a mobile app and spearheaded the development of the business development unit to diversify the foundation's funding base and make it more sustainable.
Likumbi is passionate about contributing to positive growth of her home town Lusaka and hopes to be part of the change towards a more sustainable and innovative city.