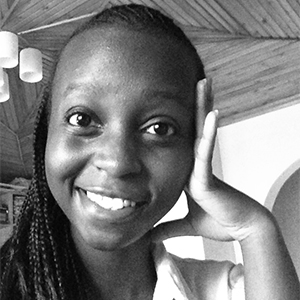 Lilian Warutere
Lilian was born in Nairobi, Kenya and considers herself a lifelong student. She has a passion for learning and has a personal mission to make learning experiences more enjoyable and fun. She has a Bachelor's degree in Commerce from Strathmore University in Nairobi.
While volunteering as a teacher at a public school, she came to understand the challenges teachers face as well as the need for creativity in in schools. This experience defined the role she wants to play as a changemaker. Lilian seeks to fulfill her mission by engaging teachers and students in creating a shift in teaching in schools. She believes that teaching should be a creative and collaborative process that is both enjoyable and practical for all.
She joined Amani Institute's Social Innovation Management program to learn how to create a bigger impact through changing the way education is delivered across the country.