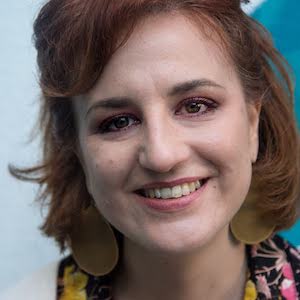 Lorenza Delucchi
Contents & Communications, MEET Digital Culture Center
Lorenza was born in Genoa and now lives in Milan, Italy. She delights to wander the world as much as possible. She holds a B.A degree in Communications and a Masters in Cinema, Television, and Multimedia Production, both from IULM University in Milan. 
Her 10+ year professional experience spans cultural journalism, corporate communications, media relations, and PR in a national and international context. Lorenza is currently in charge of Contents & Communications at MEET Digital Culture Center, the Italian leading organization for the support and dissemination of creativity that embraces new technology. 
Her personal and professional interest in equity and inclusion is a drive to promote digital literacy and raise awareness about STEM's opportunities for girls and teenagers. On a daily basis, Lorenza is a dogged advocate for gender equity and inclusive language. 
She is excited to join the Social Innovation Management Program to do her part to dismantle the "invisible" social markers that still inform women's lives and achievements and to join an international purpose-built network.