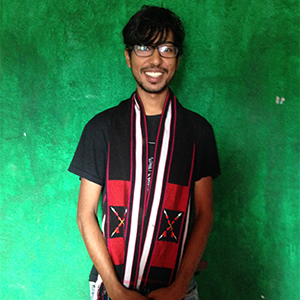 Manaan Gupta
Mannan Gupta is from India and is joining the 10th class of Amani Institute in Kenya. After graduating as an Electronics and Communication engineer from Netaji Subhas Institute of Technology, he worked as a design verification engineer with a Qualcomm. Feeling a desire to make an impact on society, he left the company in search of more social initiatives.
Over the past three years, he has worked in an internationally recognized initiative, The Rural Changemakers, to uplift a rural village in India by building a skatepark in the village. It is strongly driven by network theory, it's principles and decentralised structures. He believes social and humanitarian problems require a completely different skillset which motivated him to join Amani Institute.
He represented the initiative at N/Core, India's first incubator for nonprofits, where he engaged with leaders in the development sector in India. As a changemaker, he envisions becoming an enabler – building bridges between rural and urban communities.