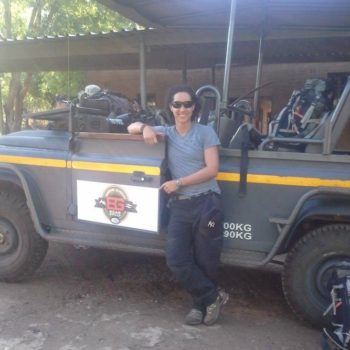 Marcela Ricupero
Co-Founder, 6th Sense Coffee
Marcela considers herself a world citizen and is an idealist at heart.  Born in São Paulo, Brazil and having grown up in Ecuador, she has spent the past 10 years living in Latin America and East & Southern Africa working within sustainable development, disaster risk reduction, and climate change.
Her professional experiences, ranging from grassroots level up to international levels, have shaped her respect and appreciation of cultural diversity; in addition to her endless passion to create positive and meaningful change. Embarking on what promises to be an incredible journey of self-discovery and career change, she has recently moved back to Brazil from Mozambique to co-found a social enterprise in the coffee sector.   
Marcela holds three Master degrees in International Affairs, Natural Resources & Sustainable Development and Climate Change Adaptation.  She loves exploring different parts of the world and learning about cultures. During her free time, she enjoys sports, hiking, camping, and conversations about anything and everything over espresso.