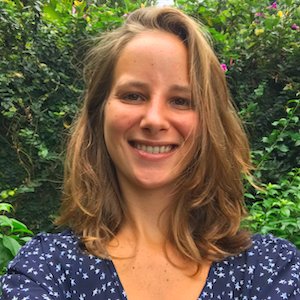 Maria Julia Wotzik
Maria is a strategic communicator from Rio de Janeiro, Brazil, who has dedicated her life towards building a better world. For the last 5 years, she has been on the frontline of social change in Latin America, creating and managing many different social impact projects and campaigns. During this period, Maria Julia helped build a solidarity network for victims of gender-based violence, a feminist chatbot that mobilizes over 200,000 people for women's rights through direct public policy change, a training program that fostered hundreds of activists through Latin America, and much more. All that while she had successive leadership positions at an NGO called Nossas.org.
Maria holds a Bachelor's Degree in International Relations with an emphasis in Conflict Resolution and International Development. Before joining the social sector, she worked at GloboNews, Brazil's biggest news channel, and at a content-producing startup in which she led editorial and digital strategies. Currently, Maria is looking for new international challenges to accelerate her career as a changemaker.
She is an Amani Fellow because she feels she was born to build a better world, and thus far she has been able to generate quite a meaningful social impact. She hopes to extend that trajectory of change.