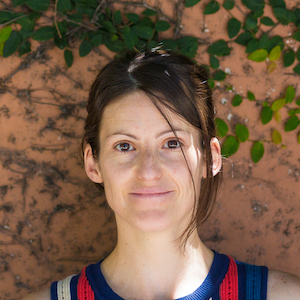 Maria Spitaleri
Independent Consultant
María envisions a world where businesses and communities thrive in perfect balance. Born and based in Buenos Aires, Argentina, she dreams of a place where empathy and human connection are a priority in every environment. 
She's a Graphic Designer by education, a Strategist and Brand Developer by training. She spent more than 15 years working for consultancy agencies helping organizations enhance their impact through Strategy and Design. She enjoys being a guest lecturer and workshop facilitator at Buenos Aires School of Design. 
María became an independent consultant in 2018 and she worked as a national consultant for a UNDP project which aimed to minimize the risk posed by hazardous chemicals in Argentina, she built brand and communication strategies for NGO's as well as designed brand-new strategies for large for-profit organizations provoking reflection on the way they do business and how it impacts communities. 
She is constantly integrating new areas of interest in her practice. The idea of helping bridge the gap between the personal and the professional within the business environment is the next destination in her journey.