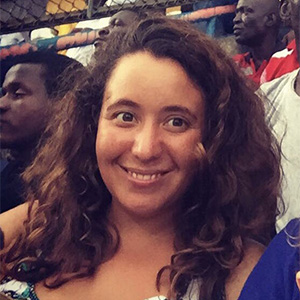 Mariangeles Staffa
Agriculture
Mariangeles was born and raised in Argentina. An Agronomist Engineer by education, she is also a "Teach for All" ("Enseña por Argentina") alumni, where she started as a teacher and went on to become program director for a Technical Agro School with 310 students and 50 teachers.
She has worked in Sierra Leone, developing an Agricultural project for 18 months in the Tonkolili district and was the Regional Coordinator and Productive Project Consultant in Chaco, Argentina for a local foundation.
She was chosen to represent Argentina for the Engineer and Teaching program at MIT (Massachusetts Institute of Technology – USA) in 2015, and she won first place for Leadership in Development and Innovation at Microsoft International in Miami, Florida in 2014. She is multilingual – speaking Spanish, Italian and English, and thrives in multicultural environments.
She has decided to study at Amani Institute to further her understanding and skills, widen her network and get equipped to take on and resolve bigger challenges in her chosen field.