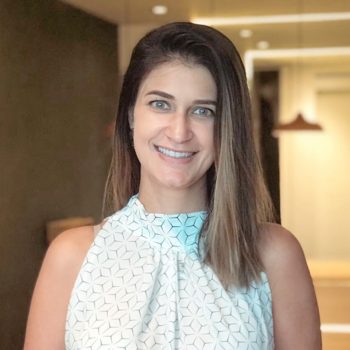 Marília Marques
Brazil Class 10
Marília Marques is a 28 years old woman born in Brazil who is fascinated by human development and social impact. She obtained her Psychology Degree to help people with their journeys on becoming healthier and happier individuals, compromised with their self-knowledge path and, as a result, creating a positive and transforming impact on society. For the past 8 years, she has been working in human resources in 3 different multinational companies.
Looking forward to knowing more about different cultures and thinking with a global mindset, she has travelled to Chile and Argentina where she could work with people from Pakistan, Australia, USA, Japan, China, Nigeria, Italy, and other nationalities. Encouraged by her mid/high school teachers and friends to contribute to society, Marilia has engaged in voluntary/social works inside different environments, like the "Missionary Week", supporting children and young people in situations of poverty, "Family Talk" – supporting, as psychologist, people with families difficulties and "Teto/ECO – Listening the community" action, that aimed to defend people's right inside communities in São Paulo, Brazil.
Recently, she has also worked in a project in partnership with Vital Voices Global Leadership Network (VV100) & Johnson & Johnson developing a tailored support to revamp some human resources practices inside a civil society organization (CSO) located into the North of Lebanon, which supports Syrians to build a righteous, civic, and democratic Syria. She is currently working as a human resources coordinator supporting leadership development at the biggest health multinational company in the world.
Marília joined Amani because she genuinely believes that the institute is developing changemakers individuals who are applying their knowledge in the world. She wants to fill herself with courage, making the difference in the private sector and becoming a leader who influences others through a social innovation management mindset.