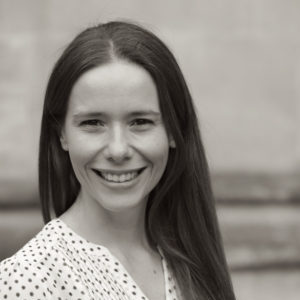 Marina Mansilla Hermann
Senior Change Manager, Ashoka,
President & Founder, Fundación TierraVida
Conservation and Environment, Social Entrepreneurship, Youth Development
Marina Mansilla Hermann is a social entrepreneur in the field of environmental education and youth empowerment. Starting at age 9, she has spent the last 25 years inspiring, supporting and mobilizing youth to address the challenges of sustainable development at local, national and international levels.
In 2007 she joined Ashoka to help identify, support and mentor a new generation of young social entrepreneurs and innovators around the world. During this time, she has trained and mentored hundreds of young changemakers and supported the launch of 300+ social ventures around the world, many of which have evolved to become fully-fledged social businesses or non-for profit organizations.  At present, she is managing Ashoka's strategy to transform education in Europe, bringing together social innovators, educators, thought leaders and influencers with the ultimate goal of reinventing learning as an experience that enables every child to become a changemaker and make a positive contribution to society.
Marina is the founder of Fundación TierraVida, an Argentinean-based NGO working to unleash young people´s potential to drive environmental sustainability in Latin America.  Through her work with TierraVida, she has been named a British Council Climate Champion (2011), a Global Shaper with the World Economic Forum (2013) and a Global Good Fund Fellow (2014). Previously, Marina worked for more than a decade with Peace Child International, as a consultant for a GEF/UNDP wetlands conservation project and served as a youth advisor to UNEP. Marina holds a BSc. in Environmental Sciences and an MA. in Environment and Development from King's College London.
If not trying to change the world, you can find her on the yoga mat, salsa dancing, walking her dog or reading yet another book.