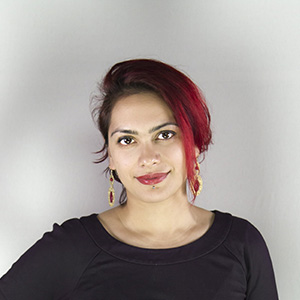 Michelle Chakkalakal
Founder of House of Jackfruit and Cofounder of Love Matters.
Communication, Development Consulting, Leadership Development, Media
Michelle Chakkalackal is passionate about developing leaders and cross-cultural teams to scale their impact across the world. She is fascinated by what data can tell us about people's health needs, and has a track record in turning those insights into products that people can use to improve their lives. Michelle has more than 15 years of experience in global health research and has led and designed research in China, Egypt, Mexi­co, Kenya, Uganda, India, and Namibia.
She is one of the co-founders of the global award-winning Love Matters program. Love Matters delivers sexual and reproductive health and rights information to young people in countries where these topics are censored or taboo. During her leadership, Love Matters operated in 5 languages and 6 countries, and their sites have had more than 100 million sessions and 7.5 million social media followers. And during her leadership, the sites cumulatively averaged 3 mil­lion sessions per month.
After leaving Love Matters in 2017, Michelle founded House of Jackfruit. It is here where Michelle spends her time cultivating leaders and teams to grow to their full potential. She uses her different skill sets including leadership development, organizational design, and scaling strategies to help people and teams unlock their full potential.