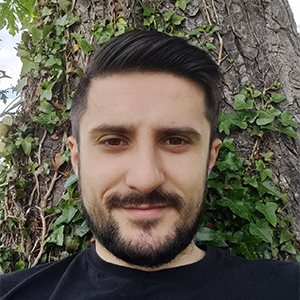 Mihai Hrimiuc
Altruism, Innovation
Originally from Romania, Mihai Hrimiuc studied Management at both Bachelor's and Master's level. He spent six and a half years in the youth non-profit sector, where he held several leadership positions, implementing innovative youth programs and overseeing internal culture setting processes and business development.
Mihai is curious by nature, interested in a wide variety of subjects that include decision making through mental models, doing good through effective altruism and exploring the mysteries of the human mind.
After some soul searching and careful planning he decided that he wants to further immerse himself in the social impact sector to pursue a life full of purpose, where he can use his energy, skills and talents to improve things around him efficiently.