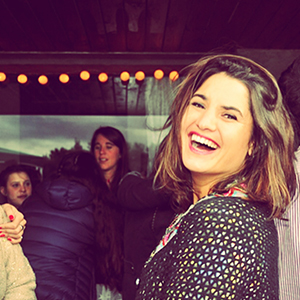 Milagro Pereyra Iraola
Executive Director at Njambre,
Amani Community Curator LATAM

Social Entrepreneurship, Social Innovation and Entrepreneurship
Milagro specializes in social innovation processes and methodologies for the redesign of business models and strategies that create positive impact. She currently is the Executive Director at Njambre, a Latin American company based in Buenos Aires that boosts impact companies through programs, tools and methodologies, designed to foster and scale innovative business models.

Previously she led teams in the public sector for the design of public policy in the areas of urban planning, social economy and social protection in Argentina at a national level.

She completed her postgraduate studies in Social Innovation Management 2015 in Nairobi, Kenya, where she was part of urbanization projects in popular neighborhoods, applying citizen participatory design strategies. She also served as a consultant to the Hanne Howard Fund, for the accompaniment of young people from vulnerable contexts in their training for a first job.

Milagro has a degree in psychology from UCA and a postgraduate degree in Social Innovation Management from The Amani Institute (Nairobi, Kenya).