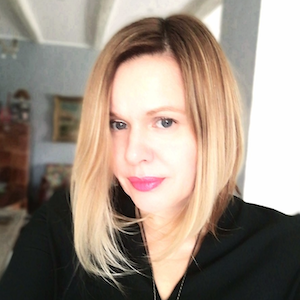 Mirjana Panin
Born and bred in Croatia, Mirjana started working for the UN peace forces at a very young age. She then continued in the OSCE Mission to Croatia. Mirjana holds a Bachelor's Degree in Economics and completed her post-graduate studies in Management Engineering. She is also a Certified Expert in Climate and Renewable Energy Finance.
In 2001, Mirjana moved to Serbia to continue her career in the NGO sector, first working for the Norwegian Refugee Council, and eventually moving on to an education project initiated by the Canadian International Development Agency. After a few years, she switched to the financial inclusion sector and started working for Opportunity Bank Serbia. She held multiple positions, from office and HR management to marketing and communications.
Since 2014, Mirjana has taken up the responsibility of managing the organization's social performance. As part of her role, she started learning about Sustainable Development Goals and understanding the contribution that each company and individual can make to help us get closer to those goals.
Mirjana is an Amani Fellowbecause she wants to learn from, and alongside, like-minded people. She wants to become part of an international community that strives to change the world for the better and make it a safer space for future generations.