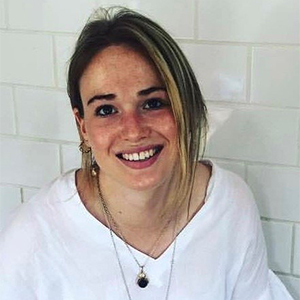 Natasha Straker
Programme Coordination and Support Officer at Farm to Market Alliance (UN WFP)
Innovation
"Building sustainable and resilient food systems"

Natasha is a Scottish food enthusiast with a passion for ensuring we transform global food systems to become sustainable. She is currently working for the UN World Food Programme in Nairobi as a consultant for their FtMA consortium. pPrior to this she spent 4 years working for Associated British Foods in the UK in a sustainability capacity and an educational NGO in Myanmar. Natasha held a pro bono position on the board of the UNEP Sustainable Rice Platform in 2019 and writes both a food and journalism blog online. She is a budding potter and painter with a love for inventing new culinary creations.

Her passion for sustainable eating is demonstrated through her ongoing movement in Nairobi: scrap. scrap exists to inspire people to eat differently through meaningful food experiences – follow @giveascrap for more information!