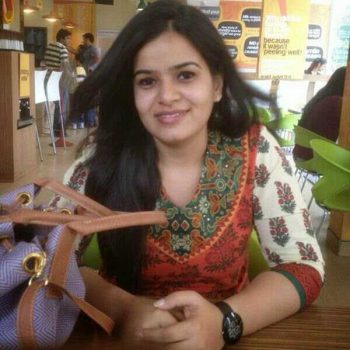 Neha Chavan
Senior Finance and Operations Manager (India)
Neha gets her motivation from everything related to finance and is very enthusiastic about what she does. Prior to joining Amani Institute, she gained 5 years of experience: 2 years in the investment banking sector where she has worked with Northern Trust, Goldman Sachs Bangalore and 3 years working for an Indian MNC based out of Guangzhou, China. She has always had a social inclination and is deeply moved by poverty. Amani is the perfect balance for her: it lets her have a career of interest and have a meaning to what she does!
She holds a Bachelor's Degree in E-banking and Finance from Manipal University and a dual Masters in Finance, and holding on to the passion she has for finance she dreams on holding a PhD in finance in the future.
In her free time, she loves cooking, baking and of course playing with her adorable 1 and half year-old toddler at home.