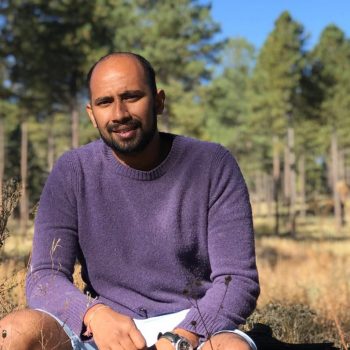 Nitin Vasista
Born and raised in a small town called Hassan in India, Nitin completed his bachelor's degree in Electronics and communications Engineering and moved to Bangalore to work for the software giant TCS. Soon after moving to Bangalore, Nitin started volunteering for an NGO(Youth for Seva) where he went to teach English in the government schools on the weekends. In the same organization, he went on to be the Volunteers coordinator and in pursuit of enhancing his writing interest, the writer and lead editor of the Organization's monthly newsletter.
After 3 years in Bangalore, he moved to the United states as part of a project requirement in the software company. During his 3 and half years stint in the US, he realized that his heart truly lies in the social sector making difference in the lives of others. He decided to leave the IT sector, resuming where he left off while also pursuing the interest of travel and exploration, by moving to Brazil as an English teacher for a Social Business in Brazil aiming to educate the poor neighborhoods of Brazil.
By helping him understand the process of social change and innovation more deeply, Amani makes the career transition more meaningful and purposeful. He wants to innovate and develop sustainable solutions to address the most pressing problems such as poverty and education for the poor.