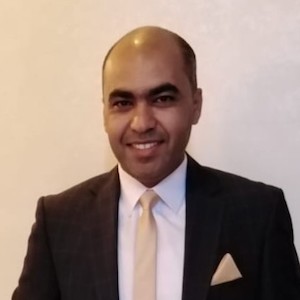 Nizar Suleibi
Project Manager, Jordan River Foundation
Nizar Al Suleibi comes from Jordan. He holds a master's degree in Water Resources and Environmental Management. 
With more than 14 years of work experience, he is currently working as a Project Manager for Resilient Youth, Socially and Economically Empowered (RYSE), at Jordan River Foundation (JRF). The main goal of this project is to engage Syrian refugees and vulnerable conflict-affected youth in Jordan to build better futures for themselves and their communities.
In addition to his professional work, Nizar is volunteering with many community-based organizations, especially in Youth & Environmental activities. Furthermore, he was the head of the Agricultural Engineers Association (Jordan Valley branch) from 2015 – 2018 (Voluntary work).
Nizar has joined Amani Institute because he wants to be the person who takes creative action to solve social problems.