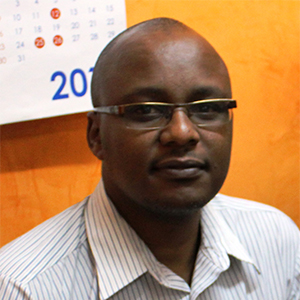 Patrick Boruett
Patrick Boruett is a Kenyan citizen and lives in Nairobi. He is a pharmacy management specialist and has served as a senior technical advisor in programs to improve pharmacy systems in Kenya. He holds a Bachelor's degree in Pharmacy from the University of Nairobi and a Masters in Health Promotion from Curtin University of Technology, Australia. In addition he has a Diploma from the Pharmacy Leadership Academy (DPLA) which recognizes graduates of the Pharmacy Leadership Academy at ASHP Foundation in the USA. Patrick crafted a winning proposal on Medication Safety Self-Assessment (MSSA) at Kakamega County General Hospital which won the Inaugural Innovation Challenge (INCH) award fund by Management Sciences for Health (MSH) in 2013.
Patrick co-founded and serves as Chairperson of Eldama Ravine Education Foundation (EREF) which has provided scholarship to over 200 children to pursue high school education. He is an active mental health advocate in Kenya.
Patrick's vision is to create a social enterprise that will reduce poverty and transform the lives of those living with mental health conditions. He believes Amani Institute will equip him with the skills and networks required to be an effective changemaker.