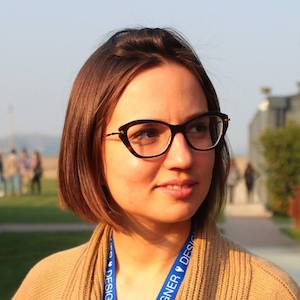 Piera Mattioli
Service Designer, Essense
Piera is a Service Designer and Visual Thinker, passionate about blending creative and analytical thinking to simplify complex challenges, develop meaningful solutions through collaboration, and craft powerful stories to enable change. 

An Italian-Argentinian, Piera studied Service Design at Politecnico di Milano and in the past 5 years has worked in South Africa, Italy, and Argentina. She is currently working in the Netherlands where she is pioneering inclusive businesses and challenging organizations from the inside to change processes and ways of working to become more empathetic. 
Her ultimate vision is to support the design of new world-systems and ultimately design a happier and more joyful place.