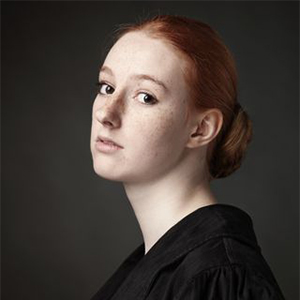 Ramona Fricke
Financial Services
Ramona is from Germany, and has a Bachelor's degree in Philosophy, Politics and Economics (PPE). She currently works as a Financial Analyst for the Chancen eG, a social enterprise funding higher education in Germany and Rwanda.
She has been interested in the Middle East since her first study trip to Israel/Palestine by the Galilee International Management Institute called "Two Nations and Three Religions in Israel and Palestine" and then led a larger student refugee initiative in Germany. She has also done an internship with GIZ, the German Development Cooperation in Jordan in 2016, where she had the chance to experience living with the Bedouin Community. What connects all her work experience and education is the identity crisis of the Middle East – she is particularly interested in fostering the inner growth of both individuals and communities, as a tool for creating a culture of awareness and respect for one's own heritage as well as future perspectives.
She is looking to continue working in the Middle East and North Africa region. She chose Amani Institute's program to gain practical knowledge in project management, strategic planning and explore the topics of leadership & community development which she believes will support her larger goals.