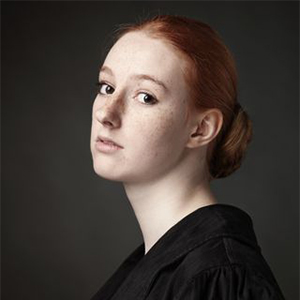 Ramona Fricke
Financial Services
Ramona is from Germany and has a Bachelor's degree in Philosophy, Politics and Economics (PPE). Her career and education is greatly shaped by her personal exposure to the current identity crisis in the Middle East. She is particularly interested in fostering the self-actualization of both individuals and communities in marginalized contexts. Being a passionate social innovator, her main skills lie in the areas of strategic management & process development as well as personal communication. She also possesses extensive experience in qualitative research, especially through the lens of system's thinking.
Her interest in the Middle East began with her first study trip to Israel/Palestine. Freshly returned from the trip, she started leading a larger student refugee initiative in Germany. She has also done an internship with GIZ, the German Development Cooperation in Jordan in 2016, after which she lived with a Jordanian Bedouin Community for a total length of 10 months parallel to her studies.
She currently works as an expert for process development & Financial Analyst for the Chancen eG, a social enterprise funding higher education to increase her experience in growing social startups and complex problem-solving.

Looking forward to continuing her work with marginalized communities, she chose Amani Institute's program for it focuses personal development, it's "tribe" of like-minded people and it's huge toolbox for innovation & management as she perceives the balance of these three areas the key to success in the social sector.