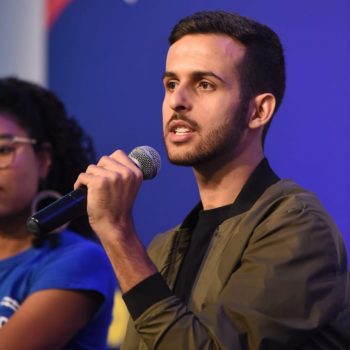 Renan Santos
Programs Assistant (Brazil)
Social Innovation
Renan had his first contact with the social impact sector in the school he attended when still a teenager. While still in public school, at the age of 14, Renan represented his school and region in the National Conference for Children and Youth for the Environment. After that engagement, he got more involved in an assortment of different social and environmental projects.
Renan went through a deep personal development process during his selective process for the Youth Ambassadors and Brazilian Youth Parliament Programs, and in 2016 was selected to participate in the UW/DUX Bridge Mentorship Program of the University of Washington. In 2016, Renan also got to know of Engajamundo, an NGO focused on youth activism, and volunteered there for a few months afterward.
Currently studying Science and Humanities and Public Policy at the Federal University of ABC region, Renan was the Human Resources Director and member of the Executive team of Enactus UFABC, a global organization that fosters social entrepreneurship among college students.