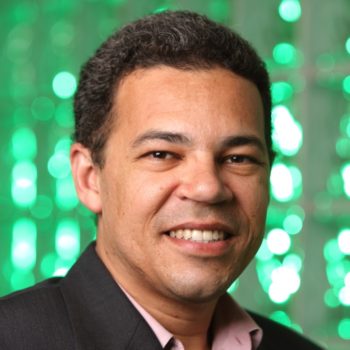 Renato Guimaraes
Director of Engagement, Greenpeace Brazil; Co-founder, Together
Conservation and Environment, Media and Communication
Renato Guimaraes has more than 20 years of experience in the role of civil society organizations in advancing social justice issues. He has a profile in campaigning, advocacy, movement building, and strategic planning. He holds a post-grade in Corporate Communications and Image Management by the University of Lima (Peru) and a Master in International Relations by Tufts University's Fletcher School of Law and Diplomacy.

Currently, Renato is Director of Engagement at Greenpeace Brazil, responsible by managing the efforts to get people engaged in the efforts to protect the environment. Before joining Greenpeace, Renato co-founded Together, an agency focused on engaging and mobilizing people and organizations on social impact causes.

Other organizations in which he occupied senior posts include Purpose, International Finance Corporation (IFC), the World Bank's private arm, Oxfam GB, Akatu Institute for Conscious Consumption, and Ashoka. Renato is a lecturer and trainer in issues related to social mobilization and strategic planning as well as an author, having authored the book "Cooling Up: The interconnected public sphere and the "science" of climate denial", based on his master thesis, and co-authored a book called "Sustentabilidade: O Futuro Agora" (Sustainability: The Future, Now) about the close relationship between sustainability, digital communication, and social change.