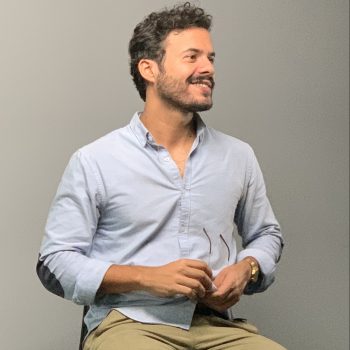 Ricardo Vidal
Brazil Class 10
Ricardo Vidal is a social innovator focused on producing audiovisual content around social impact through documentaries, podcasts, web series, etc. He also hosts some talk shows related to arts and social innovation. Since 2010 he has owned Feel Filmes, a production company focused based out of Sao Paulo and works on films that inspire social change.
He was on the track to become a corporate boy. He graduated in Business administration at Universidade Estadual de Londrina, did an extension program in Branding at New York University and MBA in Project Management at Fundaçãoo Getulio Vargas. After working for 4 years at Johnson & Johnson, he decided to pursue his dreams which led him to attend a film school (Academia Internacional de Cinema). Since then, he's been working in the film-making industry as an executive producer and presenter.
Ricardo strongly believes that films are a powerful tool to stimulate new consciousness and consequently new behaviour to make a better world. As a social innovator, he works to increase visibility to vulnerable people and to bring to discuss taboo subjects. Ricardo is an Amani Fellow because being a social impact film producer is his calling.