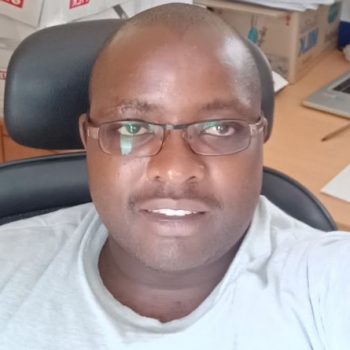 Saidi Ngutu
CEO and Founder at Oasis Green Africa
"To build a world that is safe for all to live in peace, love and unity."

Saidi is a loving husband and father who believes in creating a better world by doing the small things that make a difference. He works to provide clean water and sanitation solutions to the less fortunate communities in East Africa by connecting them with appropriate and scalable clean water and sanitation products and services in an effort to better their living standards.

He previously worked in the non-profit sector for 10 years starting from a local NGOs to his last position working for the Development Innovations Group (DIG) under the KIWASH/USAID project in Kenya as a water and sanitation specialist/adviser.

He holds a Master's Degree in Development Studies from Jomo Kenyatta University of Agriculture and Technology, with a Bachelor of Science degree in Water and Environmental Engineering from Egerton University, and a Diploma in Management Information Systems among other professional trainings. He is also registered as an Engineer by the Engineers Registration Board of Kenya. He is a Licentiate Member of the Institute for Management of Information System with its headquarters in the UK.