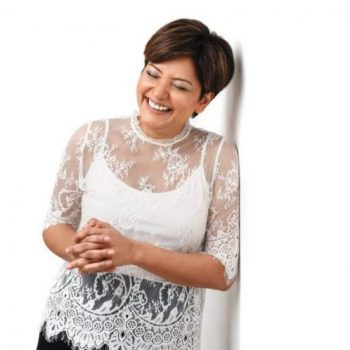 Sallyann Della Casa
Founder, GLEAC
Sallyann is currently working on her patent-pending method and algorithms, with her technology company GLEAC, which provides:
a global measure for human skills that cannot be automated such as communication, creativity, leadership, judgment, and decisions making, emotional i.q. etc.
A way for jobs of the future to find people, in a non-biased transparent blockchain, based on these soft human skills
She holds a doctorate, degrees and certifications in Law, Urban Planning, Political Science and Organizational Behavior from Harvard University, University of Miami, St Thomas University and Franklin College. She is a published author.
Thousands of youths and adults annually benefit from her Foundation's work delivering soft skills in the Caribbean Latin America and Mena region. Her contributions also include designing the curriculum to get teens work ready as part of the Florida School Board curriculum under the US Child Labor Committee program Kids and the Power of Work. Her Foundation has also partnered with the UN to develop and deliver financial literacy across the Caribbean. Her corporate work includes some of the largest companies and school systems around the region such as Mubadala, Du, Mubadala, DLA Piper, Nestle, PWC, Cummins, ADU, Roland Berger etc.
In 2016, Sallyann joined the Founders of the ride-sharing Unicamel, Careem, to consult and curate their people + define their corporate culture. This experience heightened her desire to create a codified non-bias measurable global system for jobs to find humans based on soft skills.
Gleac is now the only micro-learning system that functions like a virtual assessment center that:
uses A.I to make us more human
is globally accredited by SHRM, CPD and AdvancED for K-12 schools and teachers.
allows jobs to find humans based on superior human skills
Press:
Harvard Thesis Published on Entry Interviews
Weekly Khaleej Times Column on People Development